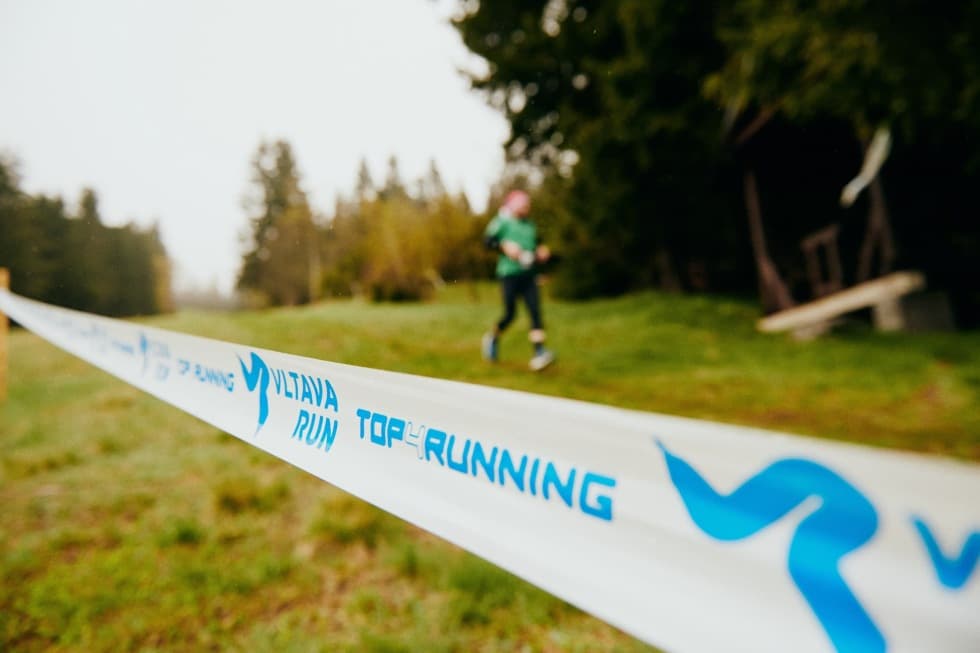 Run in apparel from the Vltava Run collectio

n!
Looking forward to this year's Vltava Run collection?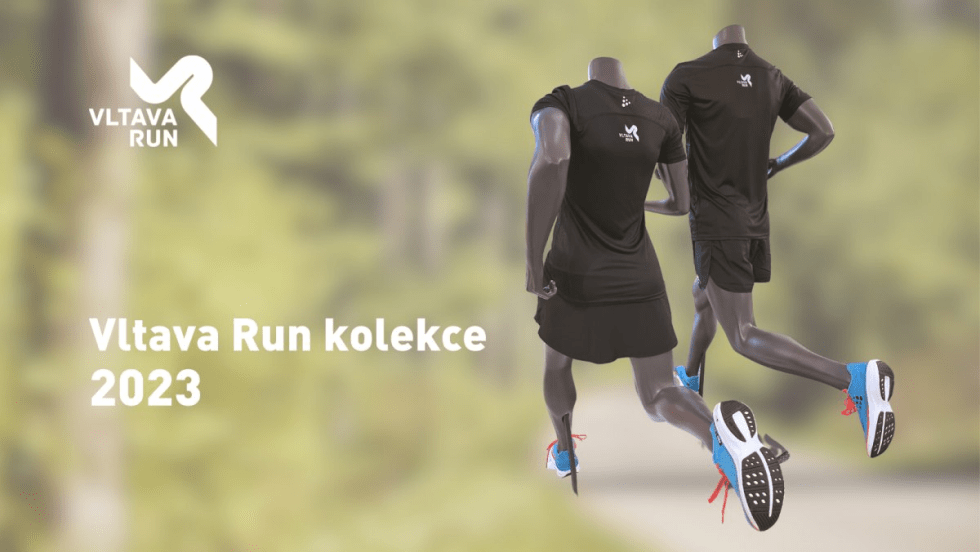 Check it out at TOP4RUNNING – just look for "Vltava Run" products.
Once again, we've joined forces with CRAFT to provide all the apparel you need. The collection includes men's and women's windbre­akers, sweatshirts, shorts, T-shirts as well as running skirts. Ladies, don't be afraid to be original and show everybody that skirts aren't just for fashion show catwalks!
Get a Vltava Run headband in one of two colours to protect your head from cold and sweat. Made in the Czech Republic from Dolomity Air functional material, it wicks away sweat very well, adjusts to your head for a very comfortable fit. There's so much more than just apparel, though. What else have we prepared for you?
Sustainable materials, retro design, and the Vltava Run logo. Protect your eyes from the sun! Its light frame is made of bamboo harvested from sustainable, ecologically and socially responsible sources. Featuring a UV400 filter to protect your eyes, they also boast the Vltava Run logo on its legs. A stylish accessory to wear every day, both on and off your run!
Race in style while supporting local businesses? What a great choice! Check out these colourful earrings made of surgical stainless steel from Sušice in Šumava, boasting an elegant matte surface and a reliable stainless pousette back and safety pin.
A stylish hat to cover year head and all that's in it! This original snapback was made under the WRAP Fair Working Conditions label and embroidered in the Czech Republic. It comes in black with a blue Vltava Run logo, a combination of colours everybody knows very well by now.
You've been asking for them, and now you can have them! Say goodbye to safety pins and holes in your apparel; these Vltava Run magnets won't let you down, and it's tiny details like that do the trick! Made from recycled materials by a 3D printer, these magnets are the best and simplest way to attach your number bib on your T-shirt or jacket. Four magnetic Vltava Run bibs will make short work of the job at hand!
True, this product isn't made by Vltava Run, but is still such a lifesaver! Highly recommended by racers, athletes, and runners, this thing is appreciated by 10 out of the 10 passengers in your car ?
Get a discount at Top4Running
All of you registered as team members, including those who subscribed to the emails in the captains' section, may log in to get a discount at TOP4RUNNING.cz.
➡️ 30% off products by CRAFT – a wide range of running apparel and equipment for both training and races. Please remember that nights may still be cold, so warm undergarments might be a good idea, too!
➡️ 30% off Vltava Run merch (headbands, magnets, earrings, sunglasses)
➡️ 20% off SONY – get SONY WF-C500 wireless headphones for an unparalleled price! With top-quality sound and a long-lasting battery, they are easy to use as well as waterproof and are bound to turn your runs into a great party.
What a deal, huh?
Feel free to place an order on your own – no need for your captain to do it anymore. And you can rely on Mailstep to get it wrapped with love and deliver it right to your doorstep.
Not fond of shopping online? The TOP4RUNNING shop at Náplavní in Prague has a brand new look, so make sure to check out its new design. As usual, its charming and well-coordinated team will share good advice on what to get for Vltava Run. See you there!