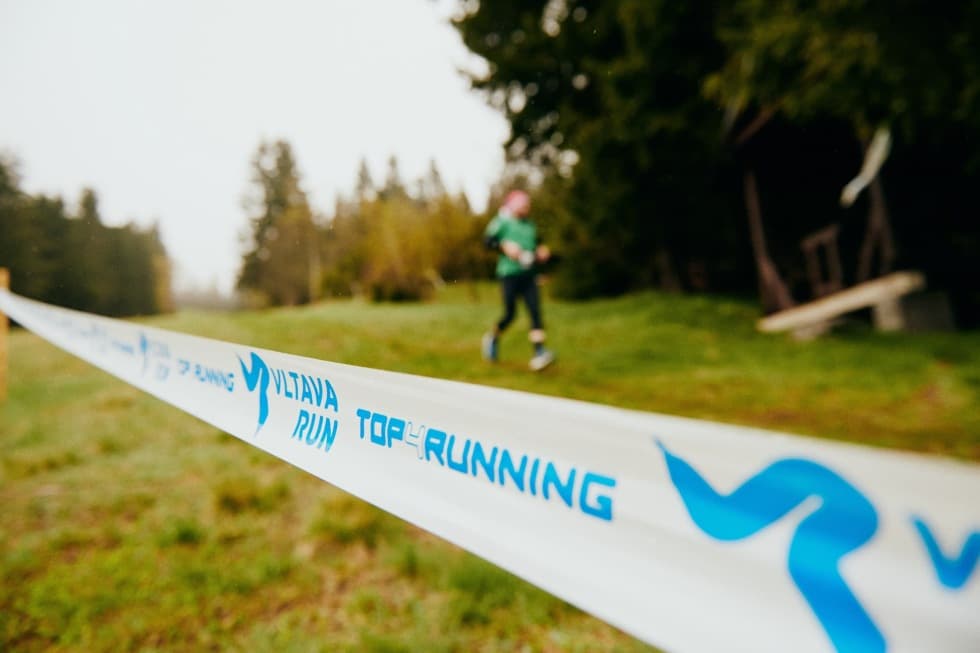 Activities at the starting place
It is here! The race is fast approaching and we have promised to share with you all activities, that will be waiting for you at the start.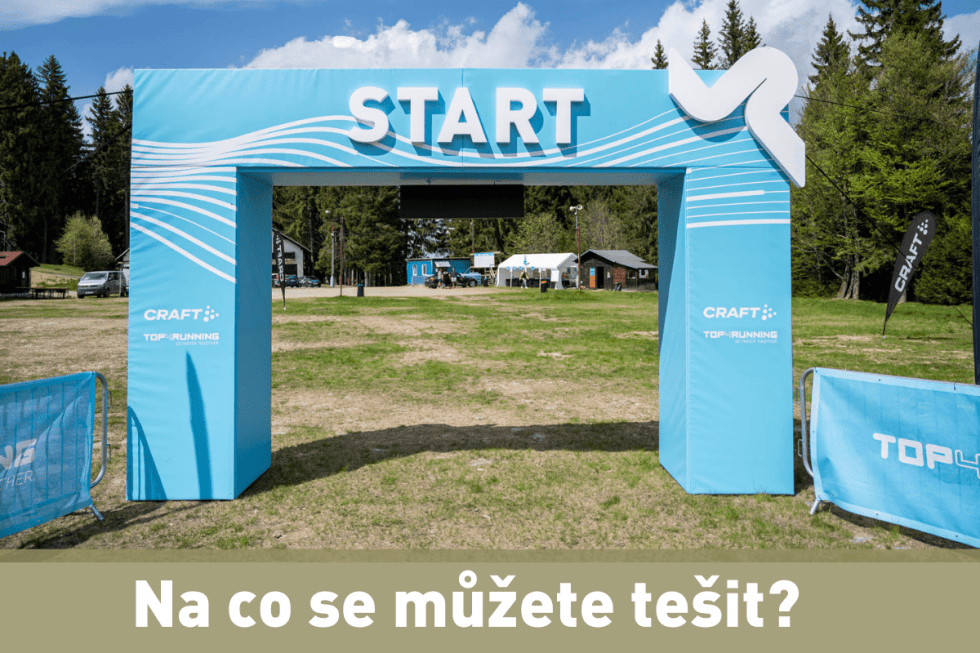 What can you look forward to in the background of the plant in Zadov?
WE CELEBRATE! It's our 10th year!
Right at the entrance, don't forget to buy this year's blue fresh drink in an irresistible and unbreakable glass, which Ondřej Štökl, head barista from Ambiente, invented for us. #jednavyvspou­stazazitku The SAURUS car from RedBull will provide the music at the start.
PRESENCE and TRACKER
Traditionally, the presence of all teams takes place on the Friday before the race, i.e. 5/12 from 4 to 9 p.m. This year you will find us even better, we will be in a beautiful blue custom-made tent from REDX :-)
Prepare the "Declaration of participation in the race" form signed by all team members, which you will hand in. The form arrived in your starter set in both the CZ and EN versions. You can also find it in the captain's section.
On Saturday, 15 minutes before your planned start, stop by the tracker stand, where for a deposit of 500 CZK (exactly please!) you will receive a magic box, thanks to which you can see in our VR app where who is on the track and when you can expect them on relay hand-ins. Even friends and family cheering from home will be able to see you!
Right next door, pick up a portion of Rajec spring water and LEROS cold brew tea.
STARTING GATE
At Friday's event, take advantage of the unique opportunity and let yourself be immortalized as a team at the start – you can compare it with the photo at the finish line – which photo will make you feel better?
MERCH TENT
Next to the stand with trackers, you will traditionally find our MERCH tent with a wide range of Vltava Run products. Get by and get a memory of the 10th anniversary year. And you know how it goes – take your pick and we'll gladly exchange it for cash. :)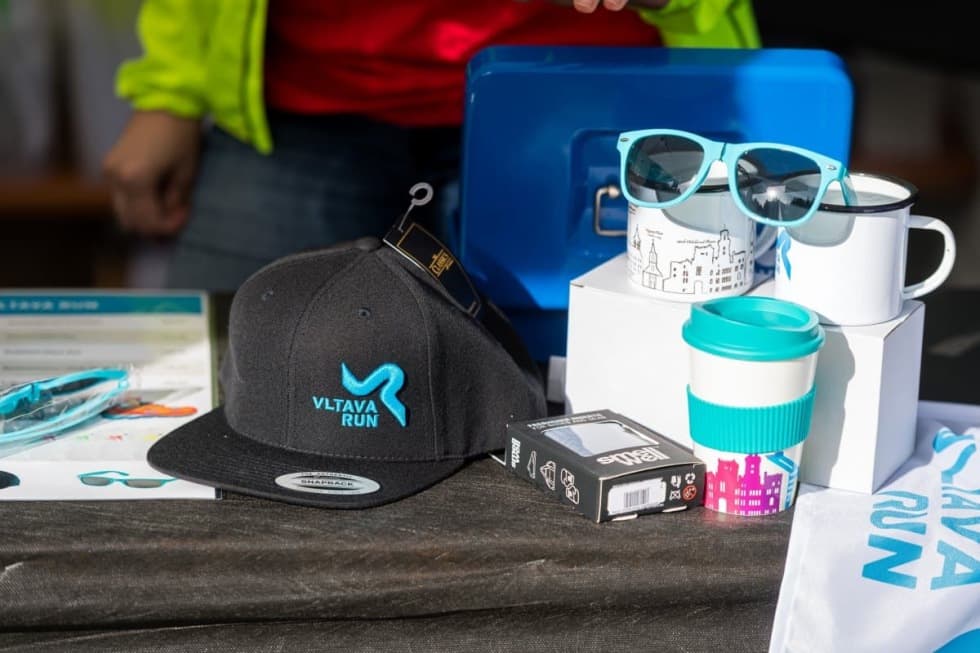 T-SHIRT EXCHANGE
If it's possible and there's still enough supply, you can have a T-shirt changed that is too small, too big or otherwise doesn't fit you. The only condition is that you have not made a personalized print – unfortunately, we will not change them. If you would still like T-shirt that fits, we'll definitely have some for sale in the merch booth – stop by!
THE WALL OF HISTORY
Wow, it's been a whole decade! Come and see how we have grown and developed together. We think the differences will be visible at first glance. Come and see what happened in the individual years. Can you find yourself from previous years? :-)
MESSENGER
What would you like to read in the finnish line? Something motivational, fun, emotional? Write it down and send a message, there are no limits to your imagination! :-)
CRAFT RUNNING EQUIPMENT
If you forget a piece of clothing or equipment at home, don't panic. CRAFT will be ready! T-shirts, shorts, pants, jacket and much more. In addition, you can try here running shoes! And if you find that you can't take a step without them, you can order them directly at the stand and in a few hours, or tens of hours exactly :-) they will be waiting for you at the finish line.
SILVA headlamps will also be available for rent at the stand – first come, first served.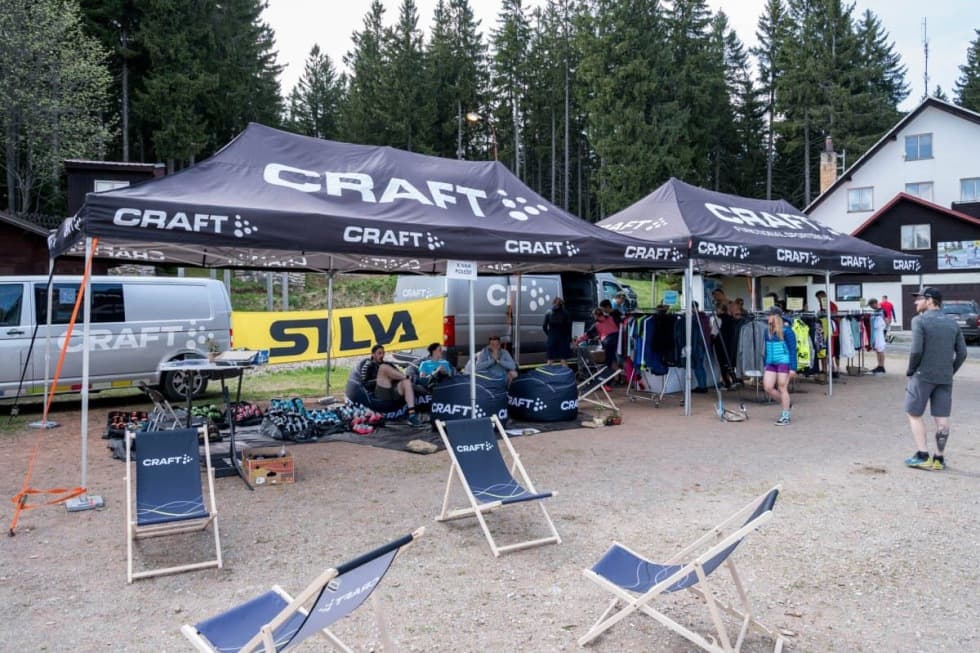 CAFE RESERVA, LEROS TEAS & 7Days
What kind of morning would it be without a stimulator! You will certainly appreciate the stand with fresh quality coffee prepared by experienced baristas. They will also be happy to prepare LEROS or Dilmah tea for you, because a drink in the morning makes the day :-)
You can take a 7DAYS croissant with coffee, tea or just so and unwrap it with a good dose of energy!
TOP4RUNNING
At the Top4Running stand you will find our special Vltava Run x Craft collection and other merch to try and buy. You will be able to keep the cash for other occasions, here a payment card will suffice :-)
COMPETITION WITH GELOREN
The starter set contains a magical Geloren leaflet for every runner. Write the data on it and take it to the stand at the start. 20 lucky winners will win a month's supply of Geloren. And your joints will definitely appreciate it!
SHINE WITH EQUIRAY
Those who are interested can borrow a luminous vest (link to the form), with which you will shine during the night sections. Visibility is incredible 3 km! Czech technology from Liberec has already saved more than one runner. If you are concerned about safety and want to be seen, we can say with a clear conscience that the Equiray vest is safe protection for moving at night on and off the road. Pick up here, return at the finnish.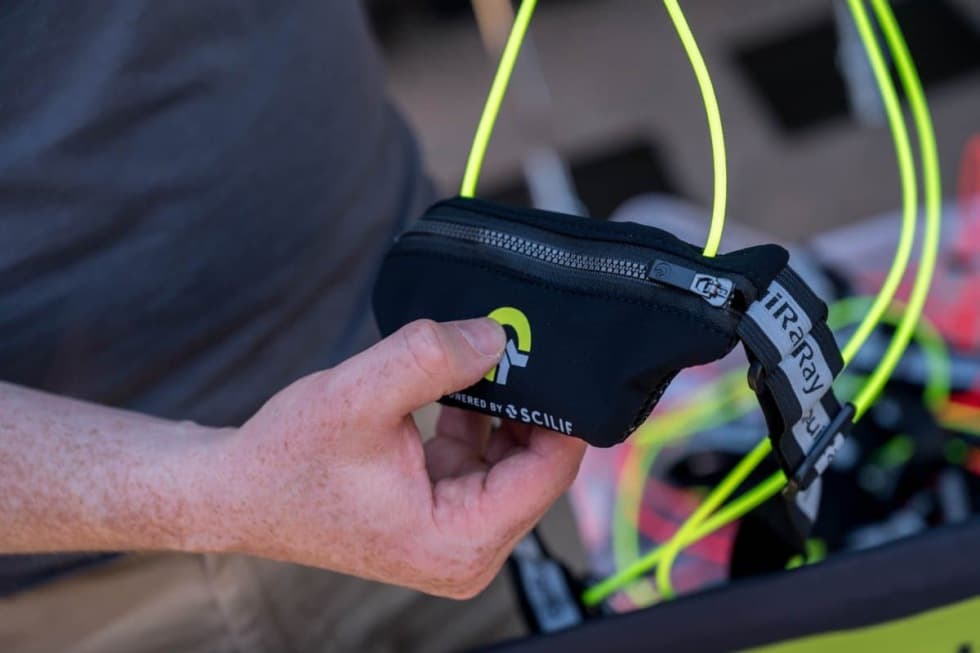 LIGHTED STARTING RUNWAY
Lights, who doesn't like them? At ELEKTROWORLD, they made a Christmas order already in May, and you can look forward to a sparkling start. Slovakian NAY equipped us with small appliances, so the whole production will be in a happy mood even if the wheelbarrows fall or it starts to freeze :-)
OVERNIGHT IN THE PARKING LOT
If you like to be in the center of the action and don't want to move anywhere in the morning, the parking lot at Zadov and the meadow below it are available to you. ATTENTION! Sleeping between cars is prohibited. We don't want the race to be over for you before it's even started!
SANITARY FACILITIES? WILL BE PREPARED!
Toilets and showers equipped by our partner Unilever – Radox, Rexona and other conveniences will be available at the starting point. All you need is a towel… and some clothes. :)
The whole Vltava Run team and our head of security Barney are looking forward to seeing you :-)