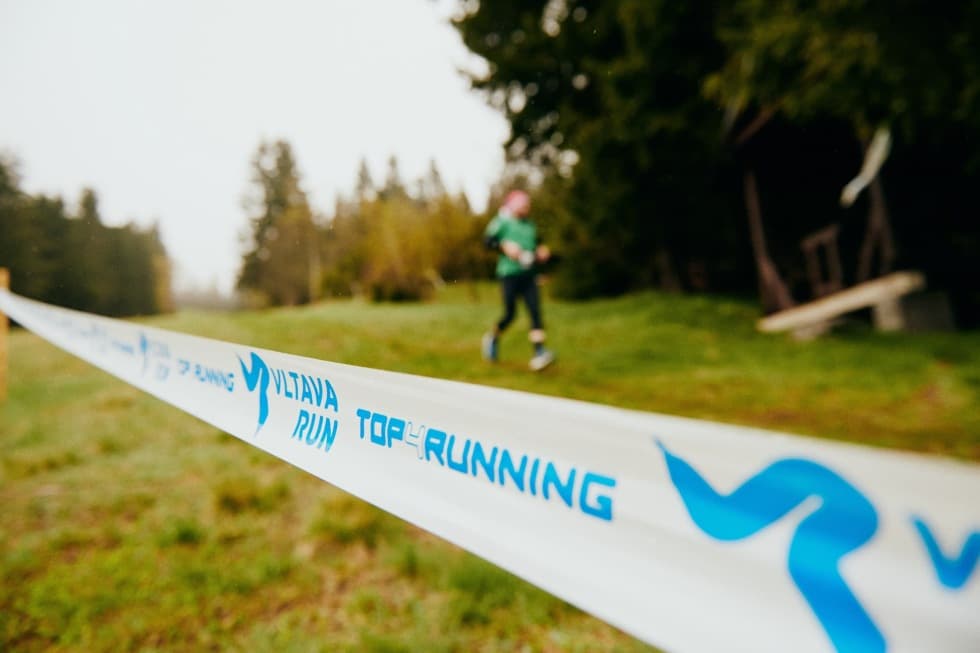 How was the Vltava run in 2023?
The jubilee tenth run is already a few days behind us and it's time to take a short look back - and look forward to the next one, the eleventh :-)
1 goal
2 days
10th year
36 sections
303 teams
3578 runners
180,360 km traveled
Countless experiences
This year's Vltava Run was like that! We almost didn't see each other at the start because of the fog, but none of the participating teams were deterred. In the end, everyone set out with anticipation on the 360 km long track full of intense experiences.
This time, the May weather has disguised itself as the usual April one, and at certain times, most of us would rather be behind the stove. Winter was gradually replaced by wiser weather and sometimes even the sun peeked out. At the finish line, we anxiously waited for the storm, but it only arrived at night. Colleagues had the greatest experience during packing of the finnish area :-) Apart from snow, we really experienced everything (even though it looked like it on the eve of the run in the Šumava :-)
A dozen "HOLDERS" took part in the race this year, who have not missed a single year yet – they have been with us for 10 years and we appreciate it immensely!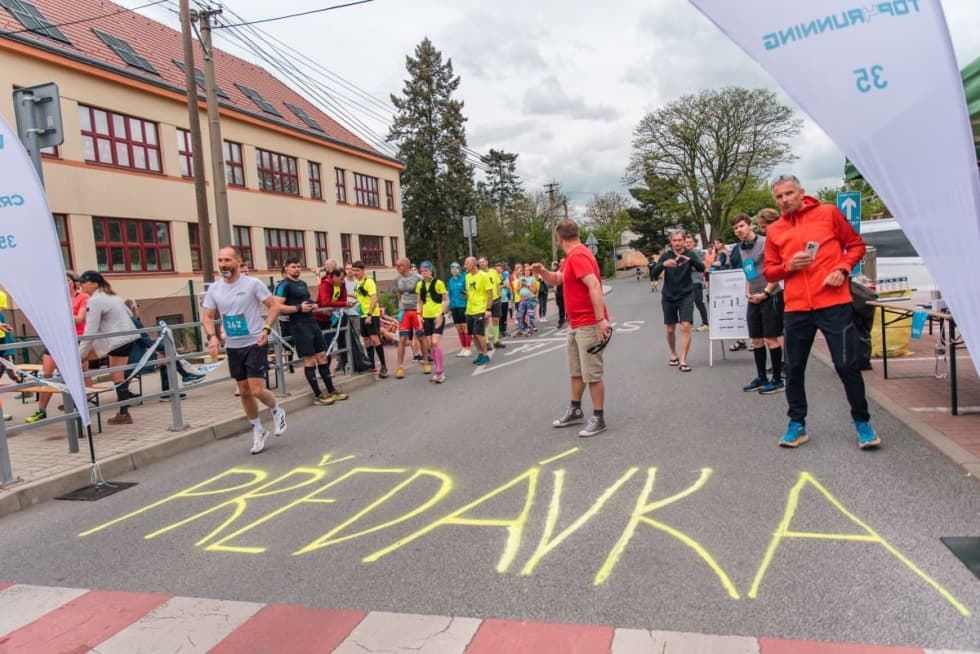 Tuned hand-overs
We are very pleased that according to your comments, the handovers are getting better and better every year. Stands with home-made refreshments are appearing in more and more places. Hot soup is said to have saved some of you even at three in the morning :-)
And what were the three best passes according to your rating?
Purkarec

Věžovatá Pláně

Plešovice
But the other hand-overs didn't let themselves be put to shame either, and we'll be happy to tell them! Also with tips on how to revive it for next time :-)
We would like to thank very much to all the volunteers, firefighters, organizers and other helpers who help us make the race better every year, it wouldn't be possible without you!
In the same way, you also praised the parking this year, with which the new Kooperativa parking team with walkie-talkies helped us, thanks to which no unpleasant situations arose and most of the "bumps" were avoided.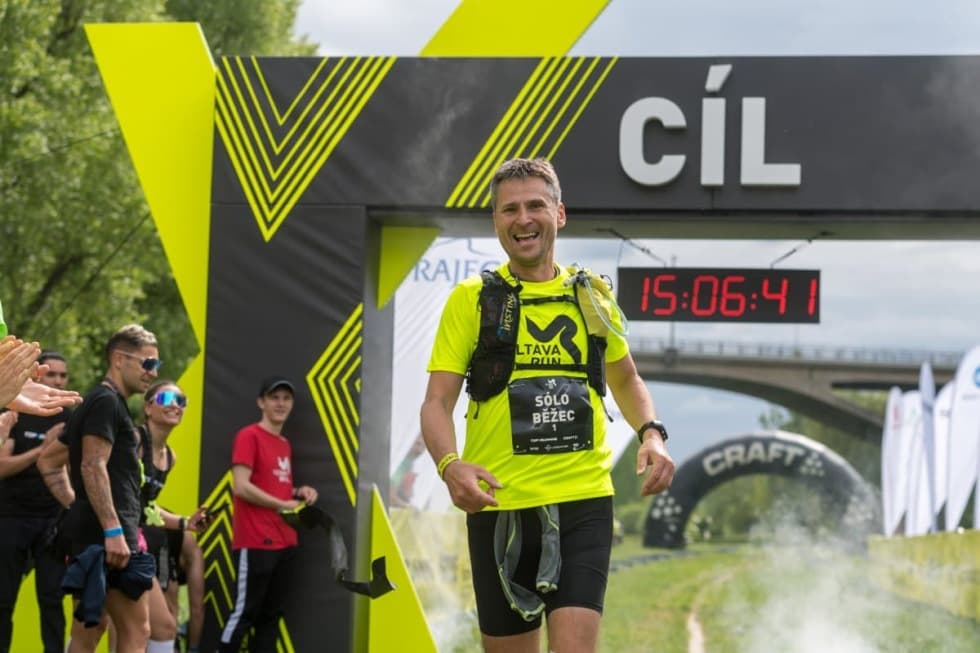 Solo runner Zbyšek
This year too, there was an enthusiast who decided to conquer the entire route alone. He went to the track on Tuesday 5/9 and gave himself the whole experience as a present for his 51st birthday. We welcomed him at the finish line with full energy on Sunday shortly after three o'clock.
He thus expanded the list of runners who succeeded in this masterpiece in previous years – Andrea Stejskalová, Petr Vágner and Přemek Vida.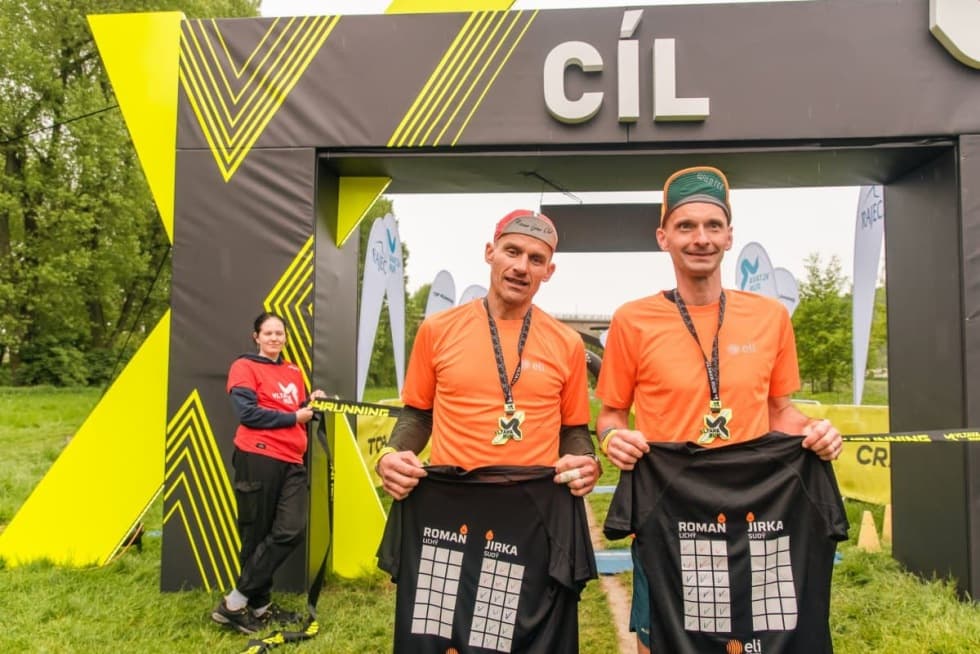 Eli 2 Run: it's better to stretch and finish in two!
Last year, Roman Hvězda and Jirka Vaculík tried to run the full 360 km in two in standard time under the conditions of regular rotation, but for health reasons they had to end the race. But this year, this year they made it! And they still had a smile on their faces at the finish line, we don't understand this incredible feat!
Who will try it next? :-)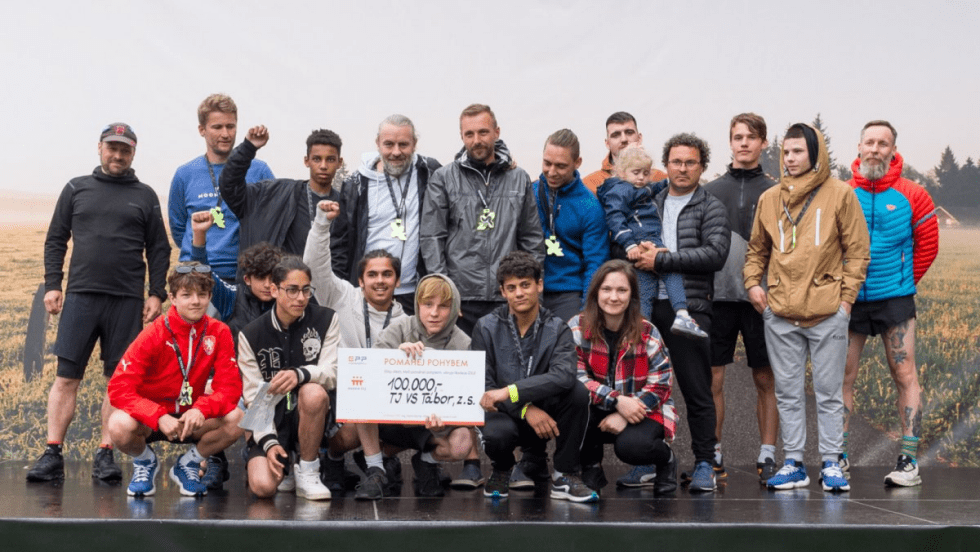 Our kilometres to help children
Newcomers at the start were the Thunder group of children from children's homes under the patronage of Tomáš Slavata. The children were fantastic, they enjoyed the race tremendously and thanks to you, who turned on the EPP Help with movement app while running, they won a check of 100,000 CZK! With this money, they plan to purchase sports equipment for leisure activities in their children's homes. Thank you all!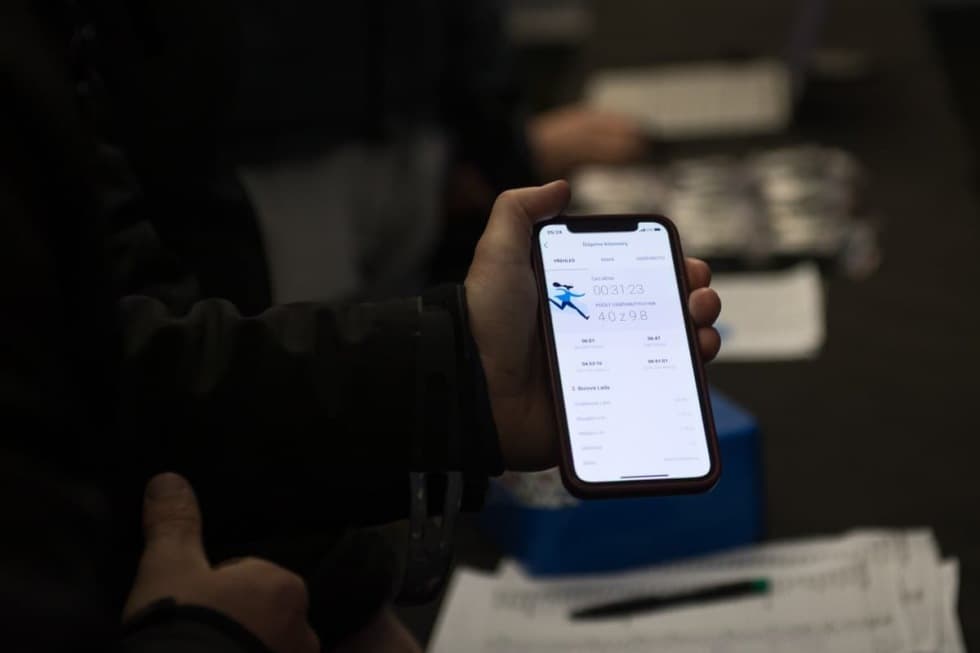 VRappka and confused trackers
After testing the trackers last year, we decided to give them to everyone. Most of you were enthusiastic, but unfortunately there were also those who had trackers, that wouldn't work even after few restarts. For next year, we will try to repair all the data and electronic flies so that you can all follow yourself and your comrades in almost real time and have a perfect overview of who is where on the route in our VRapp.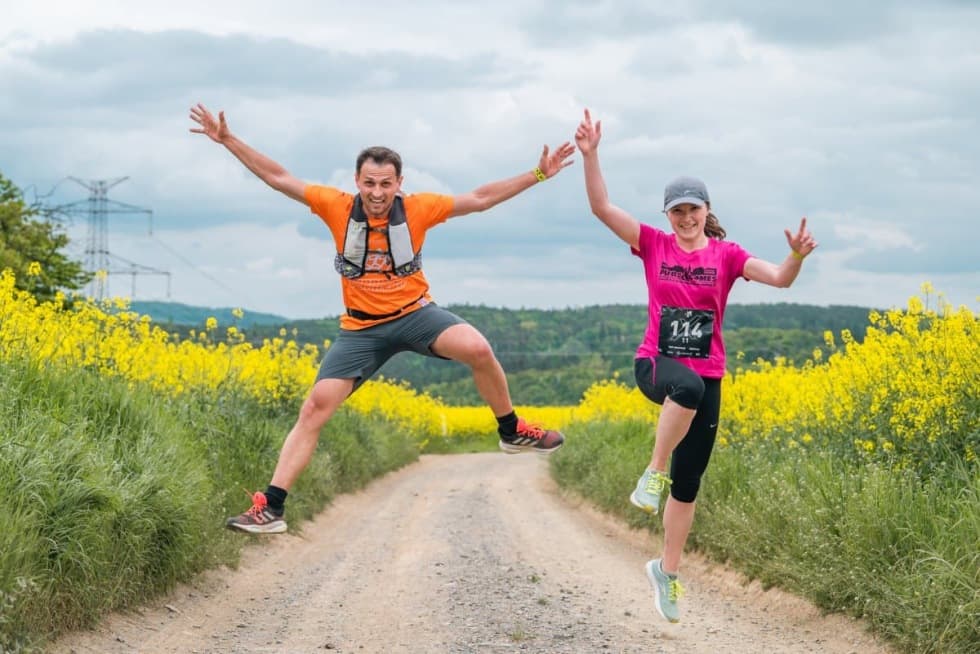 Runner card
90% of you would have to be punnished for the times you reported this year ;). Not all of you were happy with this year's division and predicted section times, but unfortunately we had to intervene very strongly and adjust your times. It became more precise for some, but of course it caused concern for a few of you, what kind of performance do we expect from you ;-)
One example for all: a team that, according to the reported times, was supposed to finish at 5 in the morning on Monday, finished just fine on Sunday afternoon. On the contrary, no one was dramatically late ;-)
For next year, we plan to create a kind of "runner's card" for you, our runners, we will average your times on all the sections you ran with us and we will work with this number in the future when compiling the logistics of the race. It should make things easier not only for your team captains, but also for us when working on the starting list.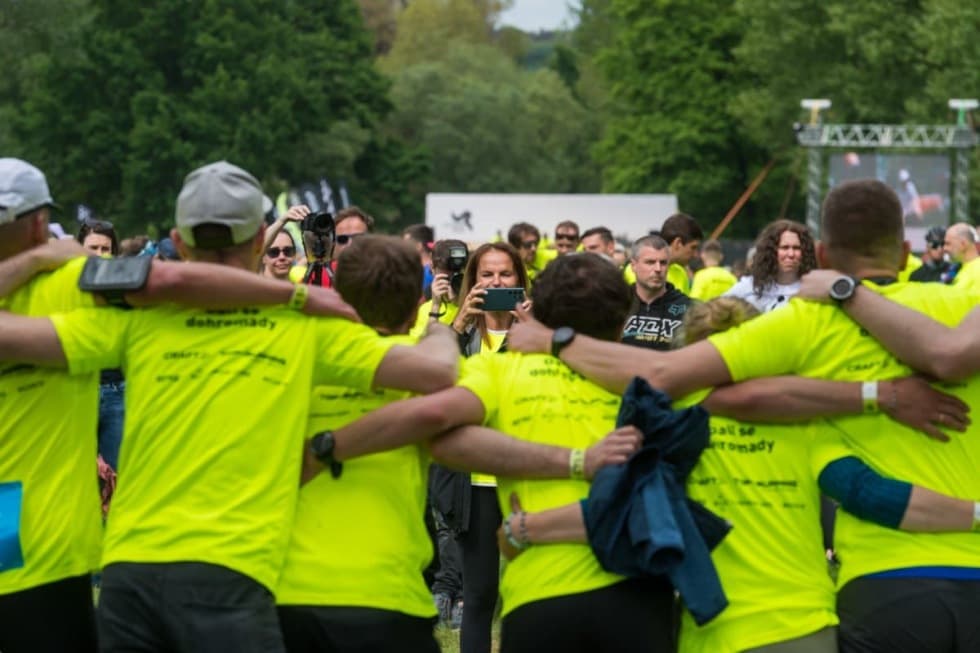 Vltava Run 2024
This year we experienced incredible moments of support between teams, but unfortunately also controversial situations that cast a shadow over the entire race. We are writing this summary of this year's events not only to look back at what happened you and what you could meet and experience during your trip from Zadov to Prague, but also to assure you that we are planning several changes for next year – we will specify some of the rules of the race and we will add one fundamental one, which will be about Fair play during the race. We thought that this doesn't even have to be on paper, after all, the Vltava Run is not about "prize money", it's about experiences, determination to win the race and about the team, but it turned out to be necessary.
The Vltava Run has always been, is and will be intended for teams of people, whose biggest prize is mastering the race itself and reaching the finish line together full of lots of experiences and fair play. We built the run with this DNA from the beginning and we will continue to strive for it.
We look forward to seeing you and to another year full of ones :-)
See you in May 2024!
Team VR